Presentation of the project
General presentations of the POSOW I and POSOW II have been produced for introducing and promoting the projects. Feel free to use and disseminate them!
POSOW I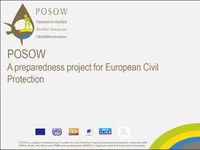 POSOW II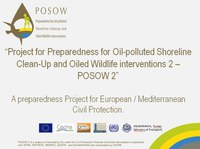 Training Material
Besides English, the presentations are available in Arabic (AR), Croatian (CR), French (FR), Greek (GR), Italian (IT), Slovenian (SL) Spanish (SP) and Turkish (TU).
POSOW I Presentations
POSOW II Presentations
| Oil Spill Waste Management | Fishermen's support in oil spill response |
| --- | --- |

Instructor Manuals
Instructor manuals, detailing the content of the presentations and developed as a tool for delivering the POSOW presentations are available upon request: